I am getting an error in HeidiSQL. I am using the latest version of HeidiSQL and this error has existed for over a year now. I am able to successfully connect to a mssql server.
However, selecting a table and the "data" tab, I get the error:
SQL Error (208): Invalid object name 'ARK..VehicleAssets'.
I can get a query to work if I fully qualify like this:
select * from Ark.Pipeline.ApplicationLinks;
In this image you can see what the schema names look like in Microsoft SQL Server Management Studio vs HeidiSQL.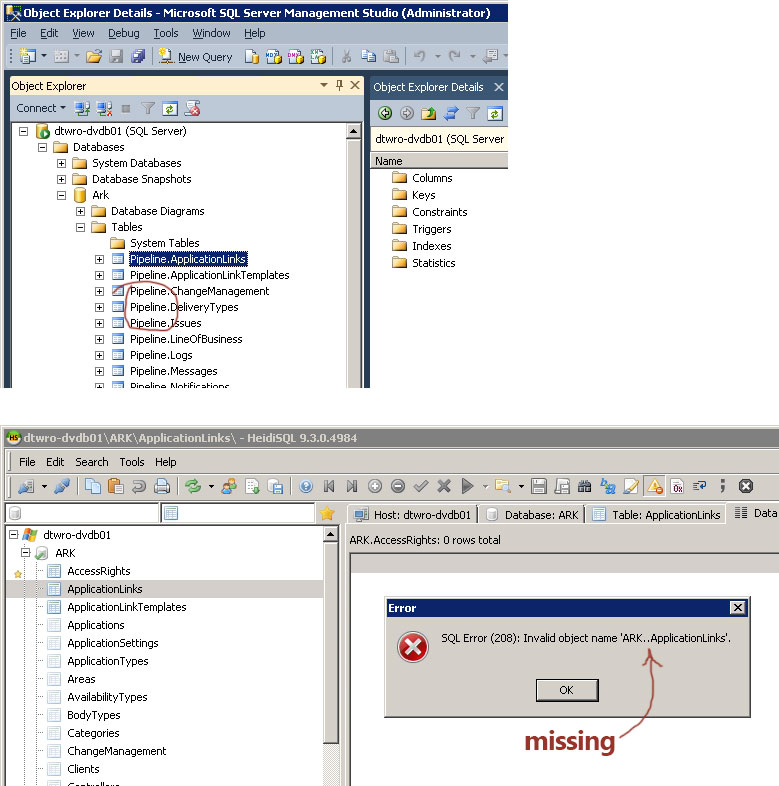 Thanks for the great software Ansgar!